Increase Your CIBIL SCORE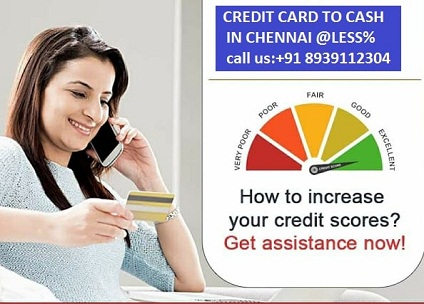 Instant Outstanding Due Service - Cash against Credit Card in Chennai.
We will fund to pay your CREDIT CARD total outstanding due amount | Why to just pay the minimum due amount if you can pay lesser than that? | Timely CREDIT CARD - TOTAL OUTSTANDING DUE payment has 35% weightage in improving your CIBIL SCORES | Call : 8939112304 |
Not making the payment to your card account on or before the due date leads to:-
Levy of additional late payment fees, interest and other charges
A possible suspension of your card.
Negative effects on your future financial credentials and a negative score at CIBIL.
To avoid these interest and other extra charges we are here to protect your credit card cibil score. Credit card to cash in chennai offers you with low% of interest we fund your credit card out standing due amount and increase your cibil score.Call us:+91 8939112304.