OUTSTANDING DUE AMOUNT SERVICES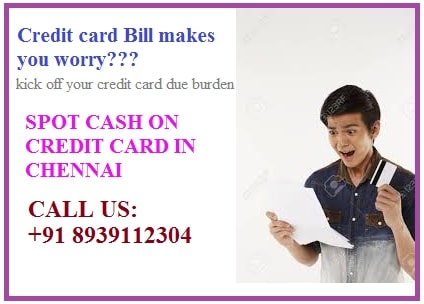 Think Before You Pay- Cash against Credit Card in Chennai.
Why should we pay unwanted interest over years??
Paying only the Minimum Amount Due every month would result in the repayment stretching over years with high interest payment on your outstanding balance.

| | PROTECT YOUR CIBIL SCORE & UNWANTED INTEREST BY MAKING TIMELY PAYMENTS | CALL Us @ 8939112304 ,79884969234 or "Click above the phone icon ".
We offer our services to both Personal cards and Corporate cards


Total Amount Due is the amount due for payment as on the statement date. It includes your opening balance, new purchases, fees & finance charges if any, minus your last payment or any other due credits. We offer our services to total due amount fund payment with low% of interest.Throw off your credit card bill tension.